Five facts from this most amazing week:
1.
Over 20,000 people filed past the coffin.
2.
The oak and yew coffin was made by Michael Ibsen, cabinet maker, relative of Richard III and provider of the decisive DNA sample.
3.
The funeral service was presided over by the Archbishop of Canterbury, The Most Rev Justin Welby, with representatives of world faiths in the congregation.
4.
The sarcophagus is made from two tonnes of Swaledale fossil stone with an inlaid coat of arms of marble and semi-precious stones.
5.
This evening 8,000 candles will be lit in nearby Jubilee Square.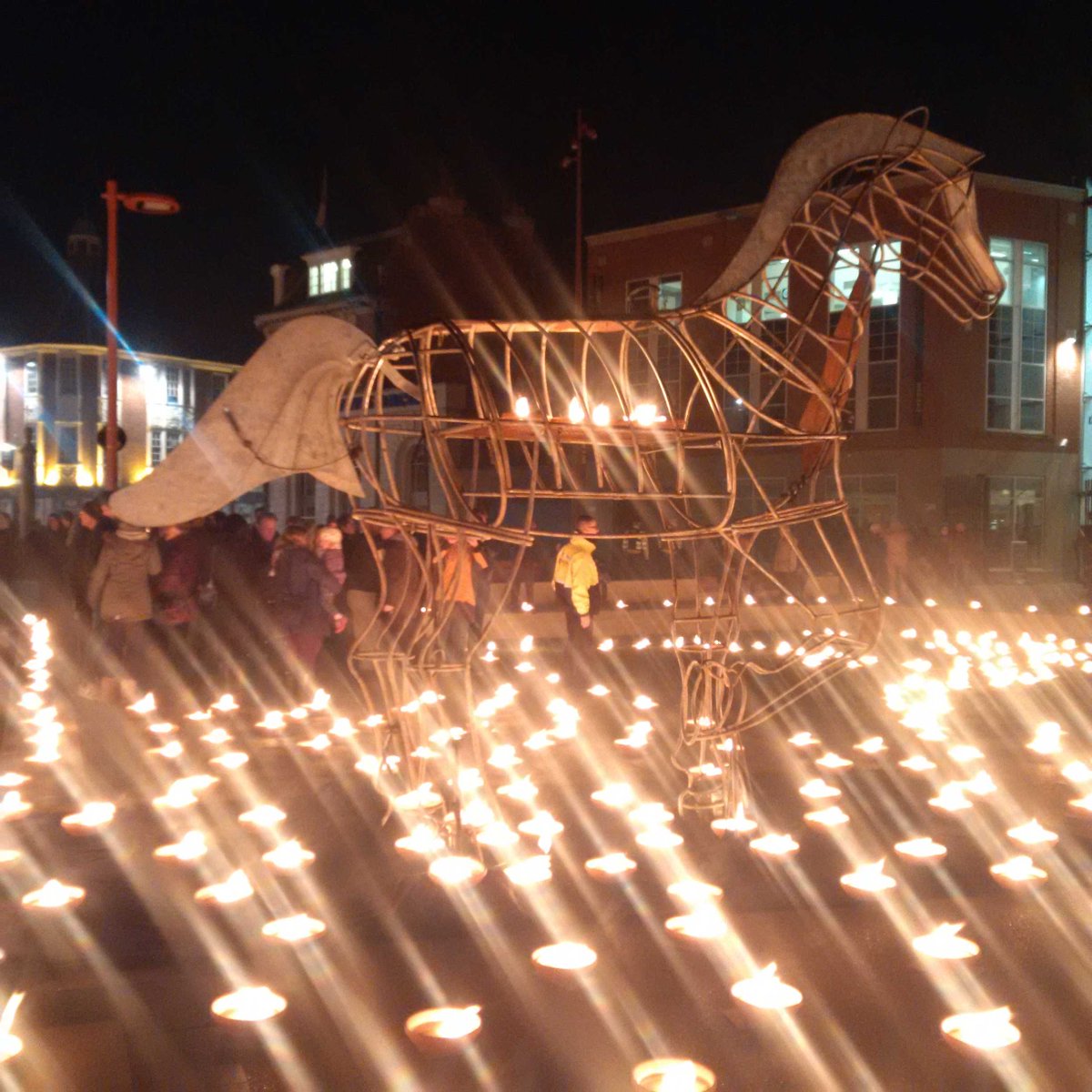 And one additional fact about me:
I almost froze signing my book,
The Children's Book of Richard III
, on our pop-up market stall but thank you to everyone who came along, shook my hand, bought my book and said such kind words about it.
Thank you for visiting my ten Richard III blogs and now I shall curl up and sleep!